Pontiac Solstice Coupe is a natural development of the Solstice Roadster. However, for drivers still wanting an open-air experience, the Pontiac Solstice Coupe also features a removable roof panel, fully opening the cockpit to the sky.
Powered by a standard 2.4L Ecotec four-cylinder engine, the Pontiac Solstice coupe may generates 173 horsepower (129 kW), while the GXP version is equipped with a 2.0L turbocharged Ecotec engine with 260 horsepower (194 kW).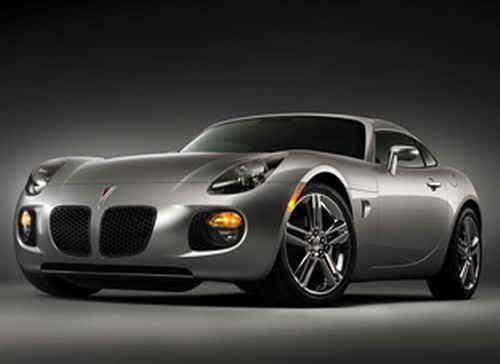 The Pontiac Solstice Coupe model was inspired by the Solstice coupe concept shown at the North American International Auto Show in 2002. True to the concept, it is a modern sports car with classic lines. The roofline has a "fastback" shape with stylized "rails" that run from the front of the roof to the rear, culminating in a stylish and functional ducktail-style rear spoiler.
The Solstice coupe's roof is fixed aft of the B-pillars, with side windows and a rear liftglass for access to the cargo area. The roof panel is easily removed from the passenger compartment, and an optional soft roof cover stores in the cargo area. A home storage case for the roof panel will be offered through GM Accessories.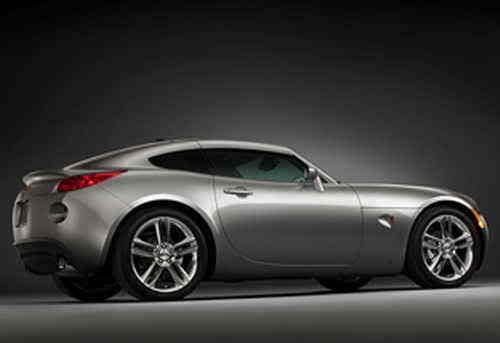 Despite its dramatic new look, engineers made only minor structural changes to create the Solstice coupe. The rear fenders and rear fascia are the same as those on the convertible. New taillight assemblies flow more smoothly into the tapered roofline.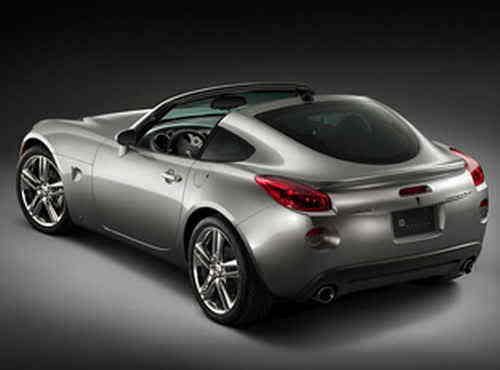 The Pontiac Solstice Coupe's roof structure was strengthened with additional support elements, including an aluminum roof bow attached with aluminum brackets. The bow and brackets are stiff, yet low in mass, a design feature that pervades the coupe's overall construction. The roof includes a lightweight sheet molding compound cover affixed to a rigid aluminum frame for additional lightweight support. A lightweight magnesium roof panel frame weighs just 31 pounds (14.2 kg) and can be removed by one person. The cover is also made of sheet molding compound.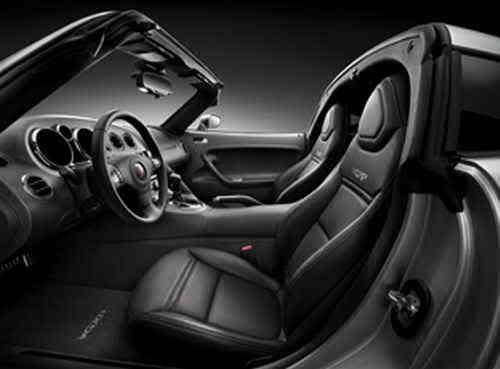 Much of the Solstice coupe's interior remains the same as that of the convertible. However, the area behind the seats was redesigned for easy access to the cargo area, and a storage tray was mounted directly behind the headrests.
"Today's Solstice is the top-selling roadster in the U.S., and we believe this new model has even broader appeal," said Jim Bunnell, Buick-Pontiac-GMC general manager. "The coupe has all the design cues and pleasing performance of the original roadster, and is an all-season alternative for people who enjoy open-air driving."